MAY 20, 2011
I'm lovin' IntelliCeuticals harmonic baby massage oil!
A couple of weeks ago I was asked to review
Intelli
Ceuticals
harmonic baby aromatic massage oil and was

very excited

when the bottle of the BEST smelling massage oil

finally arrived.
Harmonic Baby Aromatic Massage Oil is a 100% natural formula which contains the following carefully selected essential aromatherapy oils in therapeutic dosage:
Mandarin essential oil (Citrus reticulata) (outer peel fruit) is a gentle and elevating oil. It has harmonizing and stimulating properties and is well-known to maintain emotional balance. This oil is excellent to use with a massage before sleep.
Neroli essential oil (Citrus vulgaris and Citrus Bigardia) (flower)a perfect compliment to a relaxing massage, helping to pacify and brighten the baby's spirit.
Chamomile essential oil (Matricaria chamomilla) (seeds) known for its calming and soothing properties.
This product contains no harmful petrochemicals, sodium lauren sulfate (SLS) or parabens. This product is not tested on animals, contains no animal products, glutens, artificial colors, preservatives or flavors and is suitable for lacto-vegetarians.
The twins were more than happy to help me review this wonderful massage oil. I welcome anything that promotes calm and sleep because the twins have an aversion to sleeping.
Alejandra is worse out of the two but as soon I began rubbing the oil on her belly she stopped wiggling around and inhaled deeply. Then calmed down as I continued with the massage but not before she checked out the bottle of this fantastic baby massage oil
I love that the oil is all natural so I did not have to worry about it being toxic to the girls in anyway, especially since they were eating it.
The many benefits of massage for a baby:
Massage will help to relax baby and relieve pent up tension and frustration.

Massage has been shown to provide relief from colic and other problems related to digestion.

It improves circulation and boosts the immune system by moving the lymph around.

Its therapeutic benefits help relieve the pain of teething.

Babies who are regularly massaged are more friendly and alert when awake and are more receptive to hugs and cuddles in later years.

Premature Babies particularly will benefit from massage.

Premature babies who receive massage whilst in hospital are allowed home on average 6 days earlier than non-massaged babies.

When premature babies receive standard hospital care they appear stressed, their pulse rates increase and their oxygen levels fall; however, when they are massaged, the opposite happens, pulse rates fall and oxygen levels rise.

Massage is used in many special care baby units.
Valentina could not get enough of this oil. She constantly brought her hands to her nose and smelling this little piece of heaven in a bottle.
The benefits to the parent:
Massaging baby will aid bonding.

Studies have shown that parents experience a fall in stress levels when they regularly massage their babies.

Working parents who are able to massage baby soon after they return home from work will enjoy quality time with their little one which helps them 'switch off' from work, relax and reconnect with their family.
By far a sleeping baby is the best benefit of all
Here are some helpful massage tips;
Have everything ready before you begin: a cozy surface, a warm blanket, massage oil, and diapers.

Make sure the room is warm enough that your baby will be comfortable with few or no clothes on.

Ask your baby's permission before beginning: "Are you ready for your massage today?" Doing this helps your baby understand healthy touch.

Pay attention to your baby's cues. Both of you should enjoy the experience and there's no need to feel pressured to do a complete massage. You'll be able to tell if she's enjoying the massage by watching her facial expressions, noting any startle reflexes, and tuning in to how her body responds to the strokes.

Take your time; punctuate the massage with moments of stillness. A hand cradling the top of the baby's head, her tummy or back reassures the baby and gives her a break from the strokes.

Never push past the baby's resistance

Feel free to do only the strokes your baby really likes, play along the way, and always stop when it's clear your baby has had enough.
Video on how baby massage basics
Baby massage techniques video
Co-founded by Rebecca Griffin and Teresa Garland in 2006. IntelliGender revolutionized baby gender discovery with the world's first in-home, urine based Gender Prediction Test™ and has over 500,000 satisfied customers worldwide.
"At the core of our success is our goal of providing high quality, fun, affordable pre-birth experiences for the expectant mother and healthy essentials for mom and baby."
The Intelligender product line continues to expand, now including more exciting products for Mom and baby. The new IntelliCeuticals™ products are made of proven remedies, herbal extracts, and flower essences all formulated to promote physical, emotional or psychological health and restore balance in the body. They are safe, effective, and designed to bring you relief from the stresses of pregnancy and early motherhood.
Click on the picture of the product lines for further information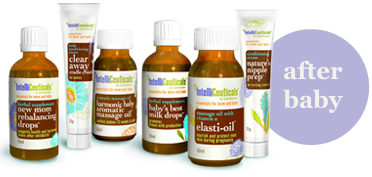 Right now they are offering a special online pricing for IntelliGender GPT! The test is $29.95 + free standard shipping. If you order 2 or more tests, there is an additional 20% discount, which equals out to $23.96 per test! Perfect for moms who want to test more than once or want to buy a test for a friend.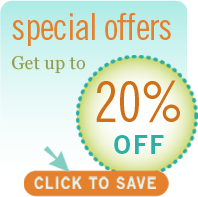 As well as a 25% off coupon to the readers of their mom bloggers who order any of the IntelliCeuticals products from their website (the IntelliGender test is not included). Please enter code IC025 at checkout.
You can purchase the IntelliGender Gender Prediction Test on their website or at the following retailers:
Babies 'R Us
CVS
Walgreens
Rite Aid
HEB
Click here to find a retailer near you!
Be sure to visit all of their social sites to get the latest news, deals and get links for current blogs offering IntelliCeuticals giveaways.
Let them know Greenacremama sends her love!
Disclaimer- The above product was received from the company for review purposes. all opinions expressed are honest and of my own, NOT influenced in any way.
Product review blog post
OCTOBER 04, 2011
"Lonely Girl, Gracious God" book review
"Chicken Soup for the Soul contributor Lauri Khodabandehloo takes us on a journey down the broken road that leads us to the truth of God's overwhelming faithfulness, and His promise to never leave us as she shares the special bond between those who are challenged with a developmental disability and the people who love them. "
Lonely Girl,

Gracious

God
A Mother's Story of Autism's Devastation and God's Promise of Enduring Love" by Lauri Khodabandehloo
"From the moment of her birth, Farema was not like her sisters. She didn't respond normally to sounds or the touch of a hand. She was different. Embrace this mother's deeply personal account of tragedies and triumphs, along with joys and sorrows of raising a child with the devastating disability of autism.
When lives have been turned upside down and we have nothing left to cling to, God offers amazing grace to find encouragement and authentic hope in the face of overwhelming confusion and grief."
Published by Deep River Books March 2011
266 pages/Non-Fiction/Autism
Buy it
@publisher
or
@Amazon
Paperback price $13.99 and Kindle price $8.99
I had the privilege of reviewing this wonderfully inspiring book about a mother's journey with an autistic child and her faith in God to help her through it all.
Knowing from pregnancy that something was wrong and fighting what she knew deep down inside is a testament to the intuition we all have but need to listen to more often. Reading how she ultimately dealt with the diagnosis and found the inner peace to accept it was very motivational. I highly recommend this book to anyone who finds themselves wondering why.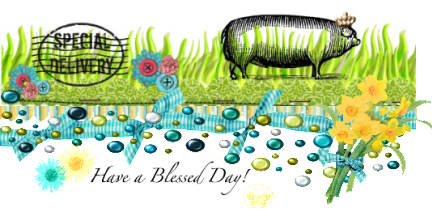 Some of the companies I have worked with;

Fundraising Ideas